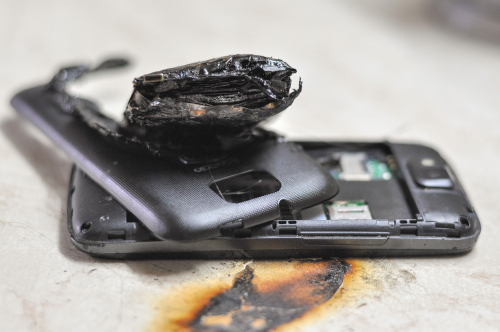 Product liability is an area of
personal injury law
 that involves very complex litigation regarding 
defective products
. Because the injuries caused by defective products are usually very serious, defective product cases require that manufacturers be held accountable for mistakes in the product and/or design of their product. You may be entitled to compensation in a defective product case if your product liability attorney can prove that the injuries you suffered were a direct result of a defect in the product. You may receive compensation for:
Medical bills
Prescription costs
Physical rehabilitation (if necessary)
Lost wages
Funeral expenses (if a wrongful death occurred)
Pain and suffering (only applies in some cases)
Types of Product Defects
There are basically three types of product defects:
Manufacturing defect
Design defect
Inadequate warnings
A manufacturing defect is an imperfection in the product that causes the product to fail. An example of a manufacturing defect would be faulty brakes on a new car.
A design defect occurs when the product was manufactured properly but is still defective in some way. For example, a perfectly manufactured silicone breast implant may rupture because the design of the implant is flawed. Another example is a sport utility vehicle being prone to rollovers in spite of the fact that it was manufactured exactly as directed.
All dangerous products must have adequate warnings. If a manufacturer or distributor fails to provide adequate safety warnings, then they may be responsible for your injuries.
Shore Dombrowski Law Firm, PC has the skills and experience to help you hold all negligent parties accountable so that you receive the compensation you deserve.
Please contact us today to schedule a no-cost, confidential consultation.
The legal term "premises liability" designates injuries or deaths that occur due to negligent maintenance or an unreasonably dangerous condition on property that is owned or leased by someone other than the person who was injured or killed, and the owner or lessee knew or should have known the condition existed.
Various types of premise liability:
Slip and fall accidents
Sidewalk trip and falls
Inadequate security
Elevator or escalator injuries
Amusement park accidents
Swimming pool injuries
Inadequate property maintenance
Animal attacks (dog bites)
Injuries arising in restaurants or stores
Elevator or escalator)accidents
Ice or snow accidents
Ceiling collapse
Defective stairways
Negligent security
Fire safety and building code violations
Inadequate lighting
Supermarket accidents
Most states have laws that require land owners and building owners to keep their property in a manner so as not to cause injury to others. Often these laws pertain to residential homeowners and business owners.
Business and property owners have a duty to provide a reasonably safe environment for any individual who comes onto their premises. If you or a loved one is injured because a property owner or a business owner failed to provide a reasonably safe environment, you may have a valid premises liability injury claim and may be able to collect damages incurred due to your injury.
Contact Shore Dombrowski Law Firm, PC for a complimentary consultation.